MyTravelDesk.in
Listed Under: Travel and Tourism / Travel Agents & Tour Operators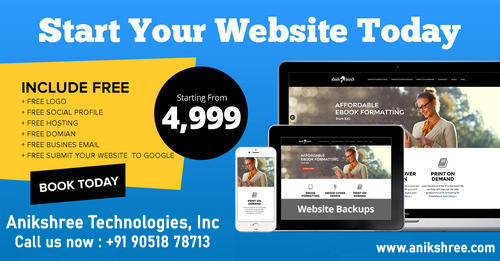 Business Details
MyTravelDesk.in - Products & Services
MyTravelDesk.in is an online travel portal providing best of the class booking experience for travel solutions comprising of Air Tickets, Hotels, Activities (Sightseeing), Transfers, Domestic & International Holiday packages, Car Rental and Travel Insurance. MyTravelDesk.in, founded by Rohit Agarwala, has been active in the outbound tourism segment, enjoying every year a dynamic growth in terms of passengers' satisfaction and revenue. Capitalising the growth deriving from the Indian Travelling abroad, as well as the growth of many new source markets, the company`s boost has positioned it to one of the most extended and geographically diversified outbound networks and Destination Management Companies. MyTravelDesk.in understands the challenges of the modern tourism industry and knows that planning, developing and adapting destination resources to the evolving needs of the market is the key to success. We take all trends in tourism business into consideration, invest in new infrastructure and offer both leisure and business travel solutions through state of the art technology. In this way we can keep up with all new market demands and secure the future of our company as well. Our company respects and follows the traditional ways of traveling, such as back - to - back charter operations, but at the same time it offers the full infrastructure for the new mode of operations (on - line bookings of all the services etc.). In the same way we are involved in the massive production (strong deals with the hotels), but also provide the full a' la carte services for individual clients, in special occasions (Honeymoon, Repeat Honeymoon, Vacation with family, Vacation with elderly parents etc.), special combined programs ("shopping festival") as well as for special interest groups. The vision of the founder for valued and competitive services, development through long term partnerships and investment in technology and infrastructures, as well as the commitment to quality without compromises, remain intact and continue to lead the company`s further steps.

Business Information
Address:
9, Crooked Lane, 1st Floor, Room # 8, Kolkata - 700069. India
Contact Information
Contact Person:
Rohit Agarwala
Phone:
03322315755
Fax:
Email:
Send EMail to MyTravelDesk.in
Website:
http://www.mytraveldesk.in
Address Map for MyTravelDesk.in

Notice: The map location may be displaced due to incomplete or incorrect address, kindly check with local people or please call the company and understand there location.

Kolkata Web Hosting offers web hosting for Travel Agents & Tour Operators company, if you are looking for web hosting or corporate email hosting then Kolkata Web Hosting can provide all required services.

Avow Labs develops software for Travel Agents & Tour Operators company, if you need software for ERP, billing software, accounting software, CRM Software, marketing Software etc then Avow Labs can help you in making your required software.

Anikshree designs websites for Travel Agents & Tour Operators company, if you are looking for website design, digital marketing, search engine optimization or ecommerce website development then Anikshree can provide website design, ecommerce and digital marketing services.

RLodha Photography is an commercial photographer offering professional photography for ecommerce, mcommerce, print media, get your products photographed at affordable rates.