Concept Multi Service
Listed Under: Travel and Tourism / Travel Agents & Tour Operators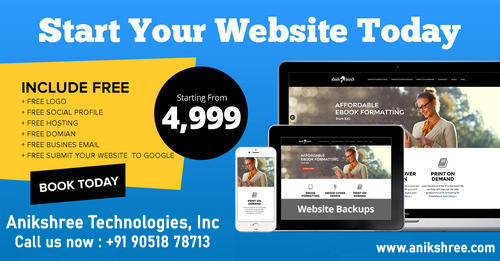 Business Details
Concept Multi Service - Products & Services
Welcome to Concept Multi Service Established in 2013, Concept Multi Service has seen phenomenal growth in a very short span of time. Since inception, our aim has been to serve customers with nothing but the best. We constantly strive to provide world class, high quality and technologically advanced E-commerce services. Today Concept Multi Service. Caters to a wide network which extends across the length and breadth of the country with over 1000 business partners. With the support of our business partners and loyal customer base, we continue to grow and expand. • In Oct 2016, Concept Multi Service… Diversified into the Travel and Leisure Segment with the launch of Concept Multi Service Travels (holiday division) with a vision to serve our esteemed clientele with fine holidaying options and top quality services that will turn their travels into memories of a lifetime. • Being in tours and travel segment we realized in depth the problems faced by travel agents and decided to develop a B2B portal which can solve those problems and provide a smooth and pleasant booking experience. And thus, our expert technical team worked hard for days and nights to develop the most advanced B2B e-commerce portal with unmatched features and services. And it leads to the introduction of Concept Multi Service • Today we are proud to say that no other portal offers the plethora of features and services like we do. Even as Concept Multi Service has traded on an exceptional growth trajectory, we have been committed to our prime objective- providing the best value for money, unmatched customer service, hassle free booking experience and continuous efforts on developing new services thereby, increasing the earning potential of every individual member of the increasing Concept family

Business Information
Address:
55B,Ram Mohan Sarani,Kalyan Parisad girls School,Suchana Appartment Ground Floor,Pin-712135
Contact Information
Contact Person:
Mr.Abhishek Bhowmik
Phone:
03365002066
Fax:
Email:
Send EMail to Concept Multi Service
Website:
http://www.conceptmultiservice.com
Address Map for Concept Multi Service

Notice: The map location may be displaced due to incomplete or incorrect address, kindly check with local people or please call the company and understand there location.

Kolkata Web Hosting offers web hosting for Travel Agents & Tour Operators company, if you are looking for web hosting or corporate email hosting then Kolkata Web Hosting can provide all required services.

Avow Labs develops software for Travel Agents & Tour Operators company, if you need software for ERP, billing software, accounting software, CRM Software, marketing Software etc then Avow Labs can help you in making your required software.

Anikshree designs websites for Travel Agents & Tour Operators company, if you are looking for website design, digital marketing, search engine optimization or ecommerce website development then Anikshree can provide website design, ecommerce and digital marketing services.

RLodha Photography is an commercial photographer offering professional photography for ecommerce, mcommerce, print media, get your products photographed at affordable rates.