Advocate Shilpi Das & AK Legal Advisors
Listed Under: Business Services / Consultants & Negotiators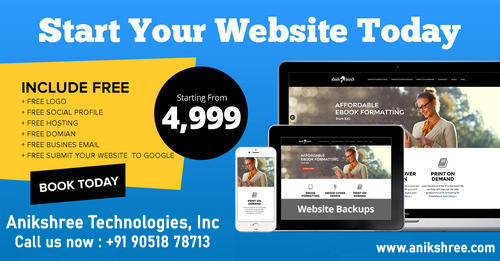 Business Details
Advocate Shilpi Das & AK Legal Advisors - Products & Services
Not all relationships are meant for the rosy conclusion; some end in a rough patch too. For them, finding quality and experienced divorce lawyer is no less than winning a lottery. When the personal relationships are at stake, Advocate Shilpi Das & Ak Legal Advisors are here to lend you a helping hand. We are the best advocate in Kolkata helping people for ages. Our experienced and qualified team will keep no stone unturned to make the decision in favor of our clients. Why select our law firm? Since our inception, our motto is to become the one window legal service provider for all types of soliciting, advising and advocating purposes. This is a common platform in Kolkata for committed and dedicated legal professionals that have the right blend of experience and energy. We understand the psychological state of our customers and handle the case-sensitively. Our team focuses on the goal and executes all the necessary activities to get justice in legal ways. We make sure to get a fair judgment in our favor. We believe in our clients as well as our systems and try to extract the highest benefit on their behalf. How do we work? The team of Advocate Shilpi Das & Ak Legal Advisors is experts and skilled to draft complaints, deeds, petitions along with different types of contracts and agreements. We are highly competent to negotiate the reviews. It is quite relevant to say that we are among the top legal firm in Kolkata in terms of our success rate. We have a huge client base coming from different industries and social strata. We always pursue to establish a symbiotic relationship with our litigants. Area of services: Mutual divorce Divorce Family dispute or cruelty Child custody Maintenance Dowry incidents Domestic violence Court marriage

Business Information
Address:
91/B, Baburam Ghosh Rd, Ashok Nagar, Tollygunge, Kolkata, West Bengal 700040 https://advocateinkolkata.in/
Contact Information
Contact Person:
Advocate Shilpi Das
Phone:
09874371127
Fax:
Email:
Send EMail to Advocate Shilpi Das & AK Legal Advisors
Website:
https://www.advocateinkolkata.in/divorce-law-services/
Address Map for Advocate Shilpi Das & AK Legal Advisors

Notice: The map location may be displaced due to incomplete or incorrect address, kindly check with local people or please call the company and understand there location.

Kolkata Web Hosting offers web hosting for Consultants & Negotiators company, if you are looking for web hosting or corporate email hosting then Kolkata Web Hosting can provide all required services.

Avow Labs develops software for Consultants & Negotiators company, if you need software for ERP, billing software, accounting software, CRM Software, marketing Software etc then Avow Labs can help you in making your required software.

Anikshree designs websites for Consultants & Negotiators company, if you are looking for website design, digital marketing, search engine optimization or ecommerce website development then Anikshree can provide website design, ecommerce and digital marketing services.

RLodha Photography is an commercial photographer offering professional photography for ecommerce, mcommerce, print media, get your products photographed at affordable rates.